XCO
The course will offer the riders fair and fun racing. Three climbs with good possibilities to overtake. Three downhills, where the first is really fast with a rock garden in the middle, the second is the longest with nice flowing single trials and the last one offering built up berms and jumps. The arena section of the course will be packed with spectators and the riders will have to negotiate the infamous Venue Landing to get down to the finish area.
Note! For Challenge races (national races not included then European Championships) the track maps are found in each invitation; Open, Youth, Master). 
The spectators will also be able to watch the riders at several different locations along the course with breathtaking views over the sea Vättern and the town of Jönköping.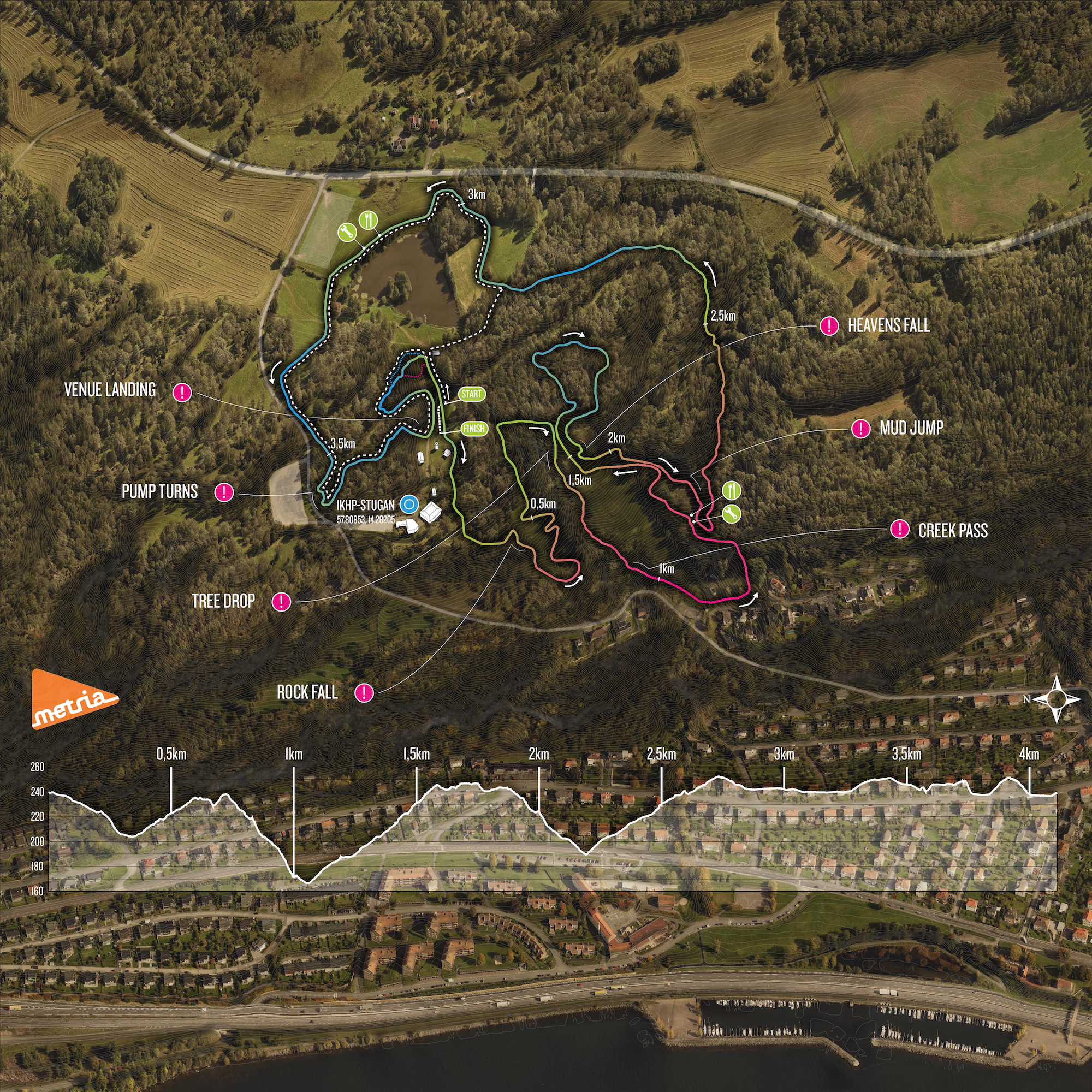 Here´s a short teaser of whats to come at Huskvarna Mountain next year.
XCE
The XCE-track is carefully designed to be both spectacular and fair to the riders. It includes wwo small climbs and two tricky downhills, the second downhill part consists of three different line choices. If you're brave and skilled you take the middle line, it´s short and steep with a jump in the bottom. If you prefer a fast line with switchbacks and a drop at the end you should go for the left line. Finally the last choice includes a slow entering and then a straight downhill towards the finish straight.
The start of the eliminator course is long, wide and straight, this makes it perfect for gaining a strategic position before entering the first right bend. Also the finish straight offers great possibilities for a strong finisher to pass his opponents.